Check out popular Questions we get asked regarding our singing groups. If you have any further questions, then please Contact Us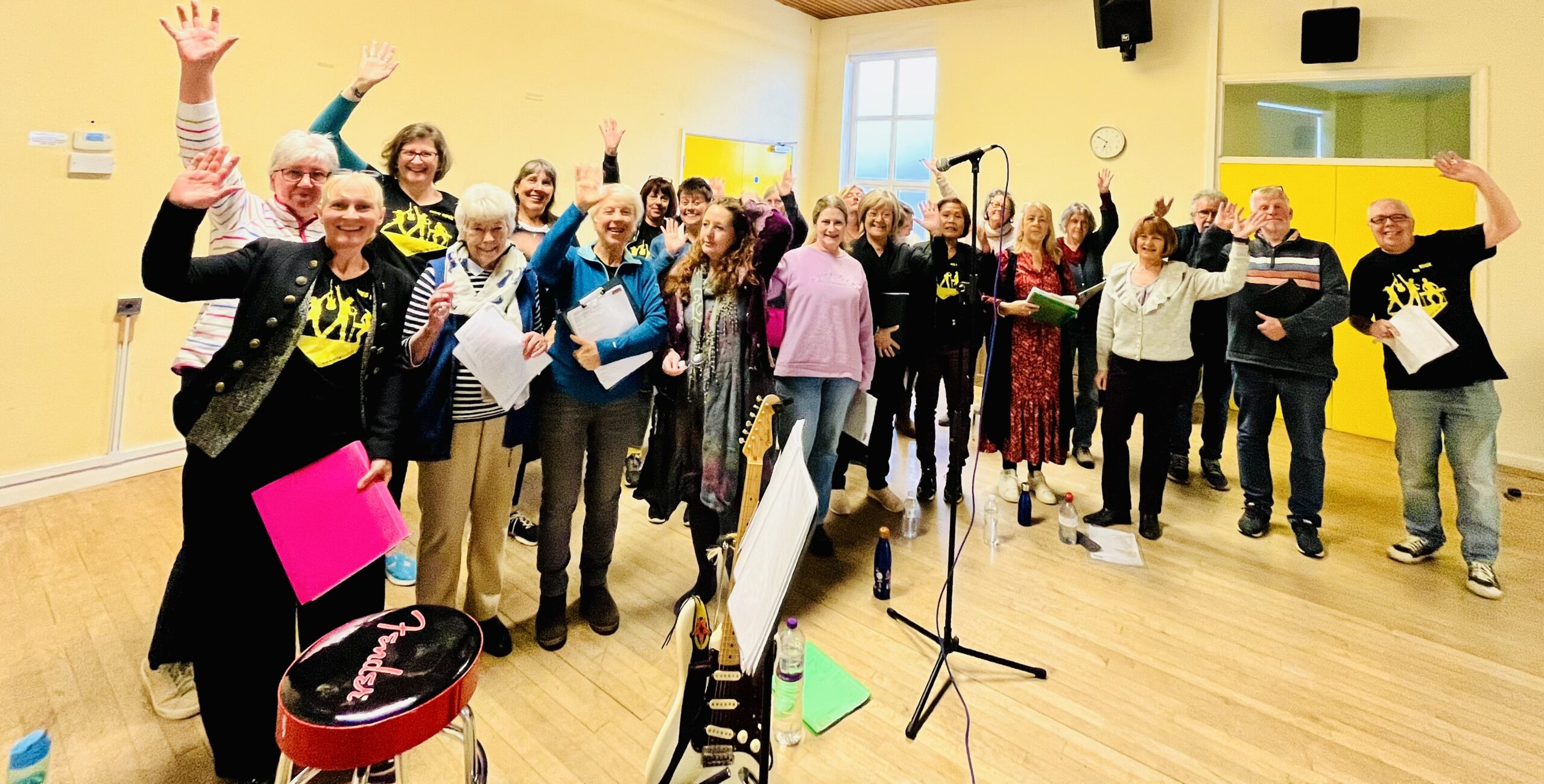 Where Are Your Singing Groups Based?
We run between Stevenage, and Looe Cornwall and all the information regarding where we meet and when can be found under the STEVENAGE and LOOE sections of our website.
How Long Are The Terms?
Our Terms run for 7-8 weeks at a time during autumn and winter months and run for 6 weeks during the summer. This works out well during the Summer to accommodate holidays! You can find FULL details of the terms in each place under the relevant sections on our website.
What is included in my fees?
Once you become a Sing Rocker, you will be given access to our exclusive members area which is where you can find all the Song-Sheets and Audio downloads for all songs working on at the current time. You have access to all the parts including, Full Versions and Separate Harmonies as well as Music Only backing tracks! So you can create your own Sing Rock Karaoke practice nights in-between sessions and the terms. PLEASE note there sometimes are changes to the arrangements slightly depending on what song we are doing & how many people we have per section. The tracks are GUIDE tracks only.
You will also be given the option of joining our mailing list and social WhatsApp Groups to keep you informed of any updates we need to share with you.
Along with all the above you have the choice of taking part in any live performances held throughout the year in both locations.
Do I have to take part in the live events?

This isn't compulsory and you never have to take part in live performances if this isn't for you. Most people feel a bit nervous by this if they have never done it before but once you do one you will enjoy it so much you will be excited for the next gig! It's worth giving it a go!
Do I have to wear a T-Shirt or Hoodie? 
You don't have to have a T-Shirt or any of our merchandise. It would be great if you are taking part in a live gig to have one but if you would rather not then just a Black or Yellow T-Shirt or Hoodie is fine.
What Happens At My Free Taster Session?
You will be made very welcome and given a free taster folder which contains all the material working on at our sessions! This will be returned after the session and if you join us you will then be given access to the members area to download all your song-sheets and audios.
Do You get Given New Song-Sheets if a New Song is Added?
Yes we will hand out new copies of songs not learnt before & once you received a copy any more copies you will be able to print and download from the members area along with the supporting audio tracks.
How Much is it to Join?
If you are a Stevenage Member then after your free taster session you will have to pay upfront for the rest of the term. The pricing for this can be found under the STEVENAGE section of our website. Our fees are calculated and based on that most people have to miss the odd session. Please check out the term dates for further information on pricing, as it depends on how long the terms are running for. We cannot offer per weekly sessions in Stevenage due to the pricing of our overheads to run the sessions.
If you are Singing in Looe then you can either pay upfront for the term or we can offer it weekly here and its £6.50 a session.
Once you have paid up for either choir there are no additional hidden membership fees.